About Company
Welcome to the best golf cart battery company in North America!
Bolt Energy USA is the leading American golf cart battery manufacturer located in Florida, USA. Our company build high-capacity lithium batteries suitable for most popular golf cart brands. Our dedication to quality products and exceptional customer service is unrivaled. You can conveniently purchase our robust Lithium batteries and a range of accessories, including cables, controllers, and HD solenoids, either directly through our official website or from our authorized dealers.
Bolt Energy USA was established by Brent Tenney and Bobby Diaz, both of whom boast over a decade of experience in the golf cart industry. They formed a powerful partnership that led to the creation of a top-tier custom golf cart dealership in Florida known as Crusin Carts. In addition to this, they are also the masterminds behind the highly acclaimed 'White Lightning Speed Motor,' which has been delivered to thousands of customers nationwide. Brent and Bobby are not only dedicated husbands and fathers but also exemplify the essence of family-oriented individuals who run their businesses with the utmost integrity, ethics, morals, and values.
After encountering significant frustration and dissatisfied customers due to various brands failing to meet their quality and support requirements, they embarked on a mission to conceive and manufacture the highest-rated lithium battery in the industry. Leveraging their extensive expertise and drawing upon the knowledge accumulated during three years of research and development, they successfully crafted the industry's best lithium golf cart battery. They not only conceived the concept but also meticulously supervised the entire production process, using only the finest quality components to bring BOLT ENERGY USA's lithium batteries to life.
For end golf cart owners and dealers alike, give our us a call and chat with our experts and engineer to find out why we are the best golf cart battery company in North America!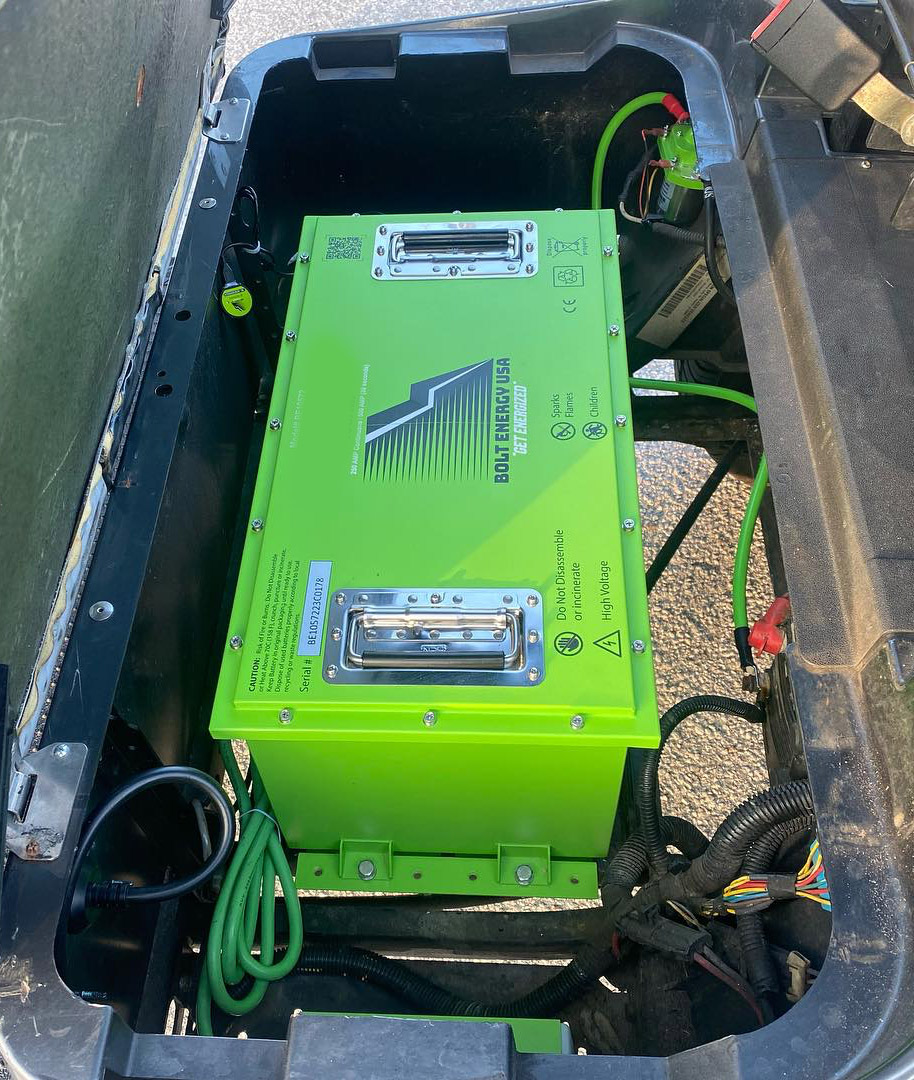 Contact Bolt Energy USA
The Best Golf Cart Battery In North America!